Ventura CA

Automotive Suspension & Steering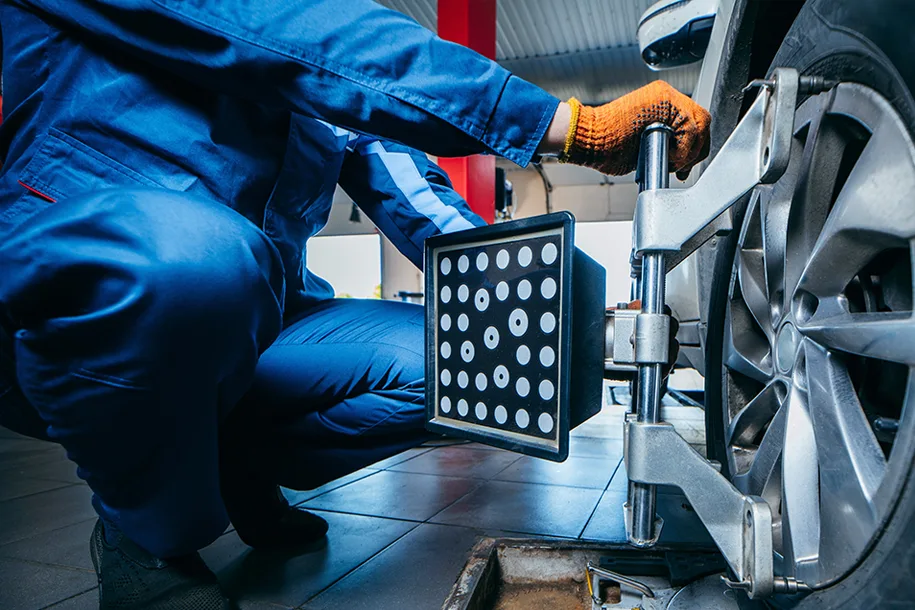 ABC Auto Care offers a complete array of repair services for your every auto suspension and steering repair need at our Ventura auto repair shop. Your vehicle's suspension is a complicated network of components designed to provide a smooth, stable, and even ride. The suspension system endures a significant amount while driving on Ventura streets, and many of the suspension system's parts will wear out or break as a result. There are many signs of a defective suspension system and knowing common warning signs can help to reduce expensive suspension repair costs, not mentioning keeping you and your loved ones safe when driving in Ventura. Some warning signs may include an auto's tendency of pulling to one side while driving, wiggling wheels and wandering from side to side, bouncing/dipping AFTER experiencing a bump, steering wheel slippage, steering difficulty, vibration in the wheel, and screeching or screaming sounds while steering at low speeds.
The technicians of ABC Auto Care are professionally trained in the service, repair, and diagnosis of suspension and steering issues at our auto repair shop. If you believe you are having issues with your steering or suspension bring your vehicle to our shop and let one of our technicians provide you with a thorough suspension system inspection and offer a variety of repair suggestions to keep your auto in its best performance condition.
Our Suspension & Steering services include the following:
Suspension & Steering FAQ
ABC Auto Care is pleased to offer answers to frequently asked questions about the suspension & steering services offered at our business in Ventura.
How much does it cost to replace shocks?
How can I tell if I need new shocks for my vehicle?
How does my vehicle's suspension system work?
How much does a suspension repair cost?