Auto Repair Job Application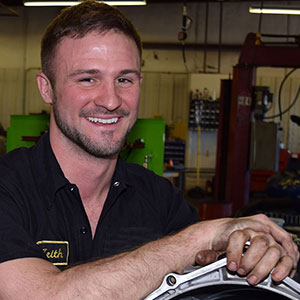 Interested in an automotive repair career? Then ABC Auto Care is interested in hearing from you! Whether you are a general mechanic or technician, diagnostician, transmission rebuilder, or service adviser, we invite you to complete the application below to be considered as a team member at Ventura area auto repair shop.
ABC Auto Care
4745 Market Street, Ventura, CA
Driving Directions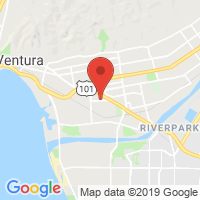 Weekdays:
7:30 AM to 5:30 PM
Closed Weekends
TESTIMONIALS
Finally, I found ABC Auto Care and they seemed that they had no room to fit me in but they did anyway.
ABC Auto Care servicing Ventura and Oxnard
Don Baughn
Port Hueneme CA
ABC Auto Care is the best ...they fixed my a/c perfectly..runs nice cold air now..their service is always honest
Hugo had us in and done with all work performed as promised. Highly recommended if you are in the Ventura area and need vehicle service!
I had a budget to work with and the Team at ABC Auto Care not only stayed within my budget, they saved me money.
Easily the best service I have ever received when it comes to diagnosis/repairs.
Just got off of the phone with Lee at ABC Auto Care, he informed me that my Toyota Prius DID NOT NEED A TIMING BELT OR CHAIN....WHAT HONESTY!
Jeb McGinity
Santa Paula CA
Must thank you again for a great job, fast and good customer service...replaced my ignition cylinder with new one...very satisfied with your work as always..would recommend
ABC is trustworthy, fun to work with, and understand the philosophy of good service.
I highly recommend ABC Auto Care
SPECIAL OFFERS
Free
Wheel Alignment Inspection
Get complimentary wheel alignment inspection when purchasing set of 4 new tires.
$15 Off
ROTELLA® Diesel Oil & Filter Change
Save on diesel oil change to include oil filter.
$14.99
TRICO® PRO Wiper Blades
Drive Clearly & Safely with TRICO&reg PRO Wiper Blades
$15 Off
Automotive Battery Offer
Save today on high-cranking performance automotive batteries.
$49.99*
Standard Oil Change
Complete vehicle oil change with new filter and up to 5 quarts of oil.
FREE
Free Battery Check
Don't Get Stranded by Dead Car Battery
$30 Per Axle Savings
Standard Auto Brake Service
Save $30 per axle on a standard service for vehicle braking system.
$19.99
A/C Performance Inspection
Stay cool Ventura with an automotive air conditioning check.