Toyota Repair & Service — Ventura CA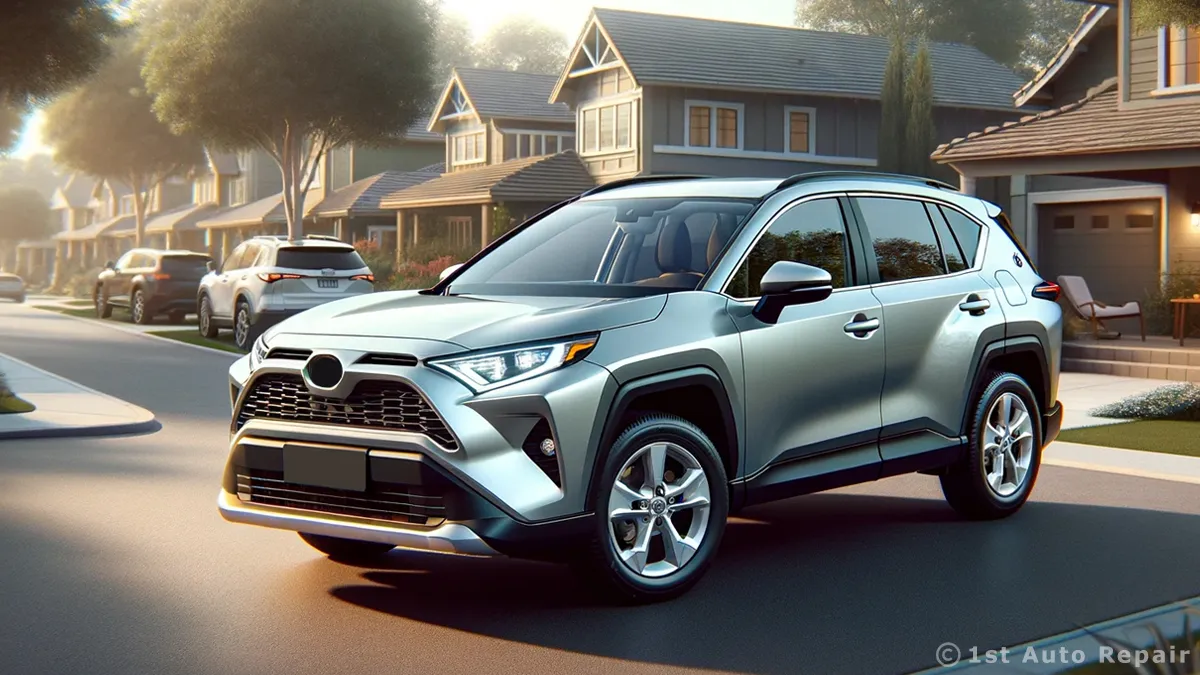 Creative Commons12Aurion by Roderick Eime — Reuse Under CC BY License
ABC Auto Care is proud to be a family-owned business in Ventura that has earned the reputation as being the best automotive dealership alternative for the service, repair, and maintenance needs of vehicle owners throughout the Ventura area. And owners driving Toyota cars, trucks, and SUVs can rest assured they are no exception when it comes to the quality of service they get at our locally-owned auto repair shop in Ventura.
Toyota manufactures vehicles that are well-known for their safety and dependability features. Our team is trained at servicing all Toyota models, including but not limited to the RAV4, Corolla, Highlander, Camry, and the fuel-efficient Prius. With nearly a century of combined experience under our belts, our team focuses on providing only the best in customer service and honest, reliable automotive care. We are known for being able to quickly diagnose problems and repair customers' Toyota vehicles right the first time. Additionally, ABC Auto Care stands behind our work and parts with a warranty that is unequaled throughout the Ventura area. Regardless of the job, from the simplest oil change to a more complex engine problem, our customers know upon driving into our auto repair shop in Ventura that they have chosen a team of automotive professionals that can be trusted. ABC Auto Care hires technicians that are ASE Certified and capable of repairing any challenging problem a vehicle owner may be experiencing. ABC Auto Care invests in only the best shop equipment that matches any found in a Toyota dealership, including state-of-the-art diagnostic tools and software. ABC Auto Care makes a promise to our customers that ours is the finest Toyota service to be found in the entire Ventura area.
Many of our customers are surprised to learn that factory-scheduled maintenance is not required to have done at a Toyota dealership. That's correct, maintaining a vehicle's factory warranty by having required mileage servicing does not require a trip to a dealership, but rather can be done by any certified mechanic in Ventura. Not only can ABC Auto Care perform any required factory-scheduled maintenance, service, or repairs on a Toyota but with better overall satisfaction and quality. Together, our team of technicians and customers develop a customized factory scheduled maintenance plan that fits both a customer's needs as well as the vehicles. ABC Auto Care knows it goes without saying that no two drivers, or cars for the matter, are the same. Regardless of daily stop-and-go traffic, or weekly highway commutes, our customers' vehicles require personalized care and attention to make certain their vehicles perform at optimal levels throughout their usable lifespan.
When you are in need of a reliable automotive repair shop for your Toyota in the Ventura area, drive no further than into ABC Auto Care and let a true Toyota specialist give your car, truck, or SUV the attention you expect and your vehicle deserves. Our team takes tremendous pride in their work and provides the extra effort to make certain our customers leave satisfied — and safely. All repairs are completed using the procedures recommended by the manufacturer and in doing so take the time to thoroughly review each repair prior to beginning the work.
ABC Auto Care performs most types of repair & services for all types of Toyota models. Our team is well-known and respected in the greater Ventura area and considered by many vehicle owners to offer better overall quality of service than local Toyota dealership service centers.
Maintenance
Factory Scheduled Service
Oil Change Service
Chassis Lubrication
Transmission Service
Cooling System Flush
Tire Rotation & Balance
Electrical System
All Lighting
Battery
Alternator
Starter
Airbag Diagnosis
Windshield Wipers & Washers
Steering & Suspension
Wheel Alignment
Struts & Shocks
Drive Train Repair
Rack & Pinion
Performance Upgrades
Tire & Axle Repair
Transmission Replacement
Air Conditioning & Heating
Auto AC Repair
System Diagnosis
Heater Core
A/C Compressors
Blower Motor
Climate Control
Engine Repair
Oil Leak Troubleshoot
Timing Belt & Head Gasket
Engine Replacement
Engine Service
Exhaust System
Brake Repair
Inspection & Diagnosis
Disc Brake Repair
Drum Brake Repair
ABS Diagnosis
Master Cylinder
Brake Fluid Flush
Cooling System
Leak Diagnosis
Water Pumps
Radiator Repair
Cooling Fans
Coolant Hose
Thermostat
Engine Performance
High Performance Upgrade
Fuel Injection Service
Computer System Diagnosis
Maintenance Tune-up
Emission Diagnosis / Repair
Check Engine Light Inspection
Toyota Models Repaired & Serviced
ABC Auto Care services and repairs the following vehicle models manufactured by Toyota at our auto repair shop.