Ventura CA

Subaru Repair & Service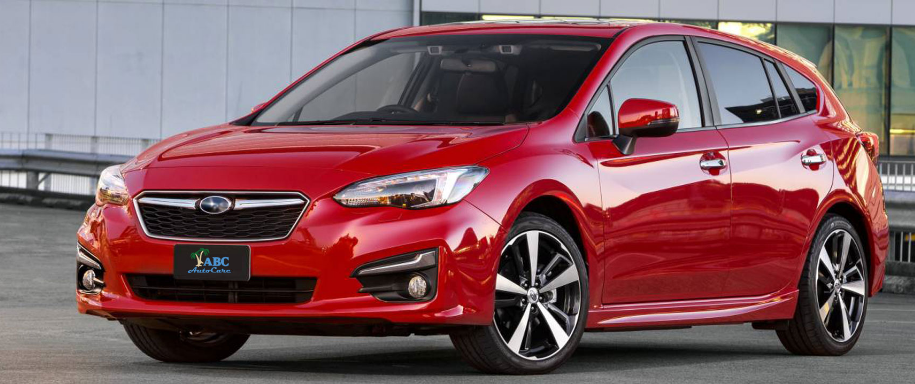 Ventura's Best Subaru Repair & Service Shop
Just as Subaru owners "Love" their vehicles, ABC Auto Care loves our customers. At ABC Auto Care, our staff of automotive repair specialists believe that our customers in Ventura who own Subaru vehicles deserve special attention. Our auto repair shop has been a family-run business since 1988, and we hire only the best auto mechanics in Ventura County to work on our customers' automobiles. We offer one of the best warranty protection plans in all of Ventura County, provide a free loaner vehicle during the repair or service, and provide a courtesy shuttle if needed.
Subaru Peace of Mind Auto Repair
Regardless of the type of Subaru you own, an Outback, Legacy, Forester, Impreza, or Tribeca, when you need a service or repair, ABC Auto Care knows you want to not only find an auto repair shop in Ventura you can trust, but one whose team will take the time to listen to you, and understands what is most important in getting your car serviced or repaired. From having an inspection and diagnosis performed on your engine, a leak taken care of in your water pump or cooling system, or a drive train repair, ABC Auto Care is the best choice for Subaru repair in Ventura.
The ABC's Subaru Repair
The automotive repair specialists at ABC Auto Care are required to attend regularly scheduled training programs. Our technicians are ASE Certified and you can be certain that they are up to date on all current procedures for repairing your Subaru vehicle. Additionally, our shop purchases and uses the latest and most modern of machinery and equipment to make sure your vehicle gets fixed with the most optimal results. Your Subaru repair will feature a digital inspection - to include imagery - to help keep you up to date on the status of your vehicle. We are the only auto repair shop in Ventura that has the Factory Subaru scanner. We are committed to be the best Subaru auto repair shop in the county!
Hourly Labor Rate
As of May 1st, 2020 the labor service rate at ABC Auto Care is $90 per hour.
ABC Auto Care offers the following auto repair services for all Subaru vehicle types. Our technicians are recognized by many in our local area as being specialists in the repair and service of all Subaru model types.
Maintenance
Factory Scheduled Service
Oil Change Service
Chassis Lubrication
Transmission Service
Cooling System Flush
Tire Rotation & Balance
Electrical System
All Lighting
Battery
Alternator
Starter
Air Bag Diagnosis
Windshield Wipers & Washers
Steering & Suspension
Wheel Alignment
Struts & Shocks
Drive Train Repair
Rack & Pinion
Performance Upgrades
Tire & Axle Repair
Transmission Replacement
Air Conditioning & Heating
Auto AC Repair
System Diagnosis
Heater Core
A/C Compressors
Blower Motor
Climate Control
Engine Repair
Oil Leak Troubleshoot
Timing Belt & Head Gasket
Engine Replacement
Engine Service
Exhaust System
Brake Repair
Inspection & Diagnosis
Disc Brake Repair
Drum Brake Repair
ABS Diagnosis
Master Cylinder
Brake Fluid Flush
Cooling System
Leak Diagnosis
Water Pumps
Radiator Repair
Cooling Fans
Coolant Hose
Thermostat
Engine Performance
High Performance Upgrade
Fuel Injection Service
Computer System Diagnosis
Maintenance Tune-up
Emission Diagnosis / Repair
"Check Engine" Light Inspection
Subaru Models Repaired & Serviced
ABC Auto Care services and repairs the following vehicle models manufactured by Subaru at our auto repair shop.