BMW Repair & Service — Ventura CA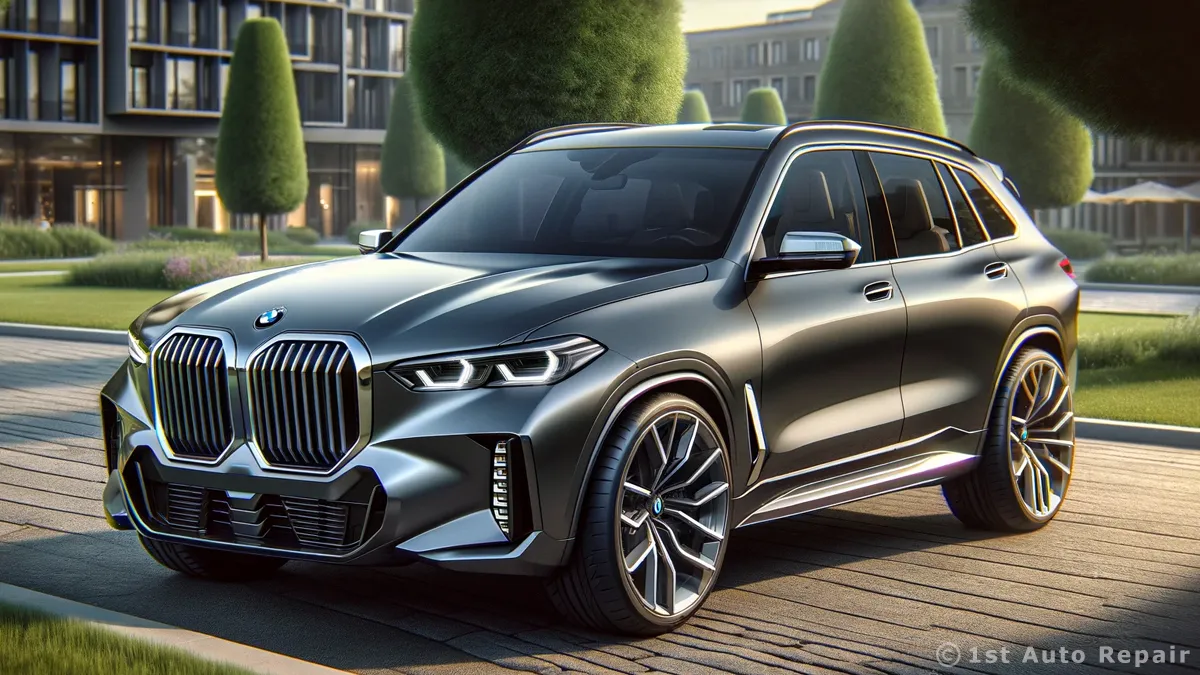 Creative Commons BMW M6 by The NRMA — Reuse Under CC BY License
One of the most respected automakers in the world, BMW has earned the reputation for manufacturing luxury cars and SUVs that offer both optimal driving performance and true driving enjoyment. BMW vehicles have been earned the slogan "ultimate driving machine" in part due to their precision and truly exceptional driving performance. But as owners of BMW vehicles know and understand, even these "ultimate driving machines" require only the best and most professional automotive repair, service, and maintenance. ABC Auto Care offers BMW owners the alternative to having their vehicles serviced at often times costly BMW dealerships in the Ventura area. Our team of BMW specialists is dedicated to keeping customers' BMWs running efficiently and extending the lifespan of the vehicles with only the best, most professional care possible.
ABC Auto Care takes a great amount of satisfaction in knowing that many owners of BMW cars & SUVs in the Ventura area choose our shop as the best auto repair shop for their luxury European vehicle. The technicians at ABC Auto Care undergo hours of advanced training to make them quite familiar with the advanced and sophisticated internal workings of BMW vehicles. In fact, the services offered by ABC Auto Care meet the factory requirements of BMW itself. This means our customers that trust us with their BMW get only the best, first-class service they expect and their vehicle deserves.
With dozens of years of combined experience, our team knows BMWs from bumper to bumper, inside and out. ABC Auto Care works on nearly most — if not all — models offered by BMW. Specializing in foreign-manufactured vehicles such as BMW has enabled us to offer the same services as BMW dealerships, but oftentimes at significantly lower costs.
Optimal BMW Service, Repair, and Maintenance
BMW owners quickly learn that owning such an "ultimate driving machine" means never taking it to just any auto repair shop in Ventura. When pulling into ABC Auto Care, BMW owners immediately realize they are leaving their prized and valued vehicle in the best of hands. Knowing how important our customers' safety is, ABC Auto Care purchases and employs only the most state-of-the-art equipment and tools, all the while using only the most advanced technology in the industry. The BMW technicians working at our shop have a reputation for being able to diagnose some of the most difficult problems an advanced vehicle like a BMW can have. Leaving no bolt untouched when it comes to diagnostics, customers can relax knowing upon completion and picking up their BMW they will experience only the smoothest of driving experiences in and around the Ventura area.
From issues related to power windows or steering, cooling or electrical systems, brake problems, or complete engine overhauls, our team of BMW specialists can solve problems. Every team member that turns a wrench at our auto repair shop undergoes comprehensive factory training for using diagnostic equipment and advanced repair techniques. This results in offering customers skilled, professional services for quite reasonably priced labor rates. And in the end, customers feel assured that their BMW is operating and performing as it should.
Exceptional Customer Service
In addition to offering our years of combined experience and expertise in repairing, maintaining, and servicing our customers' BMWs, ABC Auto Care strives to ensure each of our customers has only the most pleasant and stress-free of experiences when trusting us with their luxury European vehicle. ABC Auto Care is dedicated to making certain our customers receive only the best level of dependability, performance, reliability, and safety from their BMW.
ABC Auto Care has become masters of making our customers' days easier by focusing on their needs — not ours. When a car with multiple issues is entrusted to our care for repair or service, our team prioritizes what is most important in relation to an individual's current situation. From the simplest of repairs to the more complex, our specialists can assist with all types of repair, service, and maintenance needs.
ABC Auto Care performs most types of repair & services for all types of Bmw models. Our team is well-known and respected in the greater Ventura area and considered by many vehicle owners to offer better overall quality of service than local Bmw dealership service centers.
Maintenance
Factory Scheduled Service
Oil Change Service
Chassis Lubrication
Transmission Service
Cooling System Flush
Tire Rotation & Balance
Electrical System
All Lighting
Battery
Alternator
Starter
Airbag Diagnosis
Windshield Wipers & Washers
Steering & Suspension
Wheel Alignment
Struts & Shocks
Drive Train Repair
Rack & Pinion
Performance Upgrades
Tire & Axle Repair
Transmission Replacement
Air Conditioning & Heating
Auto AC Repair
System Diagnosis
Heater Core
A/C Compressors
Blower Motor
Climate Control
Engine Repair
Oil Leak Troubleshoot
Timing Belt & Head Gasket
Engine Replacement
Engine Service
Exhaust System
Brake Repair
Inspection & Diagnosis
Disc Brake Repair
Drum Brake Repair
ABS Diagnosis
Master Cylinder
Brake Fluid Flush
Cooling System
Leak Diagnosis
Water Pumps
Radiator Repair
Cooling Fans
Coolant Hose
Thermostat
Engine Performance
High Performance Upgrade
Fuel Injection Service
Computer System Diagnosis
Maintenance Tune-up
Emission Diagnosis / Repair
Check Engine Light Inspection
Bmw Models Repaired & Serviced
ABC Auto Care services and repairs the following vehicle models manufactured by Bmw at our auto repair shop.