Janet Berry - Ventura California
7/23/2018
Janet Berry of Ventura shares comments of her experiences with ABC Auto Care in Ventura CA.
Ratings
Cleanliness
Timeliness
Would Recommend
Customer Service
Estimate vs Cost
Overall Satisfaction
ABC Auto Care
4745 Market Street, Ventura, CA
Driving Directions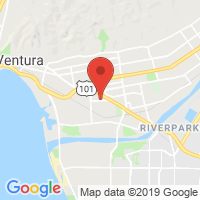 Weekdays:
7:30 AM to 5:30 PM
Closed Weekends
SPECIAL OFFERS
Free
Free Wheel Alignment Inspection
Get complimentary wheel alignment inspection when purchasing set of 4 new tires.
$15 Off
ROTELLA® Diesel Oil & Filter Change
Save on diesel oil change to include oil filter.
$14.99
TRICO® PRO Wiper Blades
Drive Clearly & Safely with TRICO&reg PRO Wiper Blades
$15 Off
Automotive Battery Offer
Save today on high-cranking peformance automotive batteries.
$49.99
Standard Oil Change
Complete vehicle oil change with new filter and up to 5 quarts of oil.
$10 OFF
Synthetic Blend Oil Change
Save $10 off an already low price for a synthetic oil change with filter.
FREE
Free Battery Check
Don't Get Stranded by Dead Car Battery
$30 Per Axle Savings
Standard Auto Brake Service
Save $30 per axle on a standard service for vehicle braking system.
$19.99
A/C Performance Inspection
Stay cool Ventura with an automotive air conditioning check.